Commercial Air Conditioning in Seattle and all Western Washington State
When the days start to warm up, you've choices for cooling your business. Opening windows to ensure clean air leak is among the easiest ways to stay cool without using an air conditioning system. The problem with commercial buildings is that nearly all them aren't designed to permit air to flow freely through them. This is typically done to make climate control easier to maintain, which can be great so long as you've a very good climate control system.
Five Star Mechanical Heating & Cooling, installs, repairs, maintains and simplifies industrial air conditioning systems through Seattle and all counties in Western Washington. If you require commercial air conditioning services of any type, call today to schedule a consultation with one of our experts.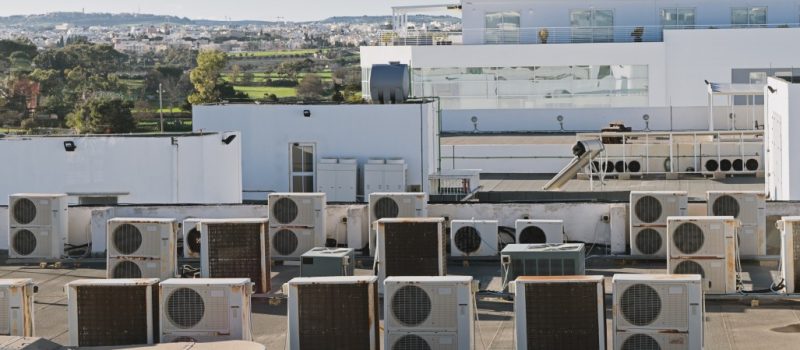 Our team offers 24/7 heating & air conditioning services
HVAC Packages and split industrial air conditioners & heating units -- all makes and models -- including TRANE, Carrier, York, and AAON.
Boilers - package or built-up, including hot water heating, steam and all associated piping and controls.
Chillers - package air cooled, applied water cooled, and steam absorption, chilled water piping and all associated controls and vessels.
Fan coils, air handlers, and air distribution systems for supply, return, or exhaust per SMACNA standards.
Pump stations and pumps - chilled water, heating, hot water and condenser water applications. Process cooling or air handling systems.
DATA center units - all brands of computer room AC, including water or air-cooled, and glycol economic installations.
Makeup air equipment - heating only or heating and cooling.
Cooling towers - package or field fabricated.
Condensers and condensing units - all makes and models.
Why You Need Professional Commercial Air Conditioning Services
Commercial buildings in Washington serve a great many people at once, on average. As such, they need large and strong commercial air conditioning systems to compensate. Most commercial air conditioners are so large that the buildings they serve don't have space for them.
Rather than being installed inside the building, the typical commercial air conditioner is installed on the roof or on the side of it. Installing and servicing such a large system requires specialized training and gear, which you won't locate outside of businesses that offer commercial heating and air conditioning services. Don't trust your commercial air conditioner to anyone but a professional.
Signs You Need to Call for Commercial AC Repairs
Industrial air conditioners want the occasional fix like their home counterparts. In addition, such as their smaller residential cousins, time is important when repairing a commercial air conditioner. The sooner you get the system fixed, the more injury to the system you can prevent. Therefore, keep a watch out for a few common signs your system is malfunctioning.
Increased operating costs are to be expected every now and then for commercial air conditioners, especially during the summer months when utilized more frequently. Nevertheless, sudden spikes in monthly bills are a pretty good indication there's something wrong with the system.
You also need to listen for any odd noises which may be coming from the system. Odd noises are usually the first sign there's a severe problem with the air conditioner. Lastly, you should be vigilant for any drops in output from the air conditioner. That's a sure sign you need to call for repairs as fast as possible.
Are you sure if your HVAC systems are being maintained properly?
Need more info? Telephone Five Star Mechanical at: (253) 852-8284