Controls systems and Automation in Seattle and Western Washington State
Five Star Mechanical is proud to work with ABB Cylon® Smart Building Solutions. Through the implementation of open protocols, the use of common and secure internet standards, and the inclusion of emerging technologies, Five Star Mechanical can meet your facility's needs.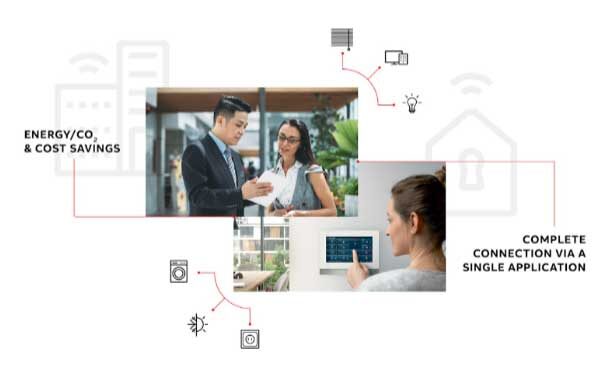 A properly commissioned, installed, and managed Building Energy Management System can yield up to 39% energy savings in offices, 34% in schools, and 18% in hospitals, resulting in real and significant savings.
Five Star Mechanical is an ABB partner to drive holistic smart building technology.
Heating and cooling account for 20-40% of energy costs in a typical office environment; lowering heating temperatures by just 1ºC can cut fuel consumption by 8% (Carbon Trust UK). Given the dramatic increases in utility costs and the forecast for future price hikes, energy management is now a board-level issue in all organizations. Five Star Mechanical works with best-in-class HVAC controls, flexible lighting control, and expandable, scalable systems. This is combined with real-time information on building conditions and powerful energy management to monitor the health of your building.
Control Systems and Automation
Includes: industrial automation, building automation, robotics and machine learning, artificial intelligence, and the Internet of Things (IoT). Industrial automation includes automated processes for production, manufacturing, and engineering.
Building automation includes energy management and climate control systems. Robotics and machine learning are used for navigation and control of robots, as well as for autonomous vehicles.
Artificial intelligence is used for predictive analytics and decision-making. The Internet of Things (IoT) enables connectivity and communication between devices, allowing for remote monitoring and control.
Our team offers 24/7 Controls services.
We can provide you with the most efficient and reliable solutions to help you maintain and control your systems. Our skilled staff is experienced in a wide range of software and hardware applications, giving us the ability to customize the system to meet your needs. We provide complete services for the installation, operation, maintenance, monitoring, and upgrade of your system. We also offer remote monitoring and support services to ensure that your system is running smoothly and efficiently. We guarantee that our services will greatly improve the performance of your system and will help you achieve your desired results. HVAC Five Star Mechanical Controls focuses on using open Protocols, scalable systems, well-established resources, and a simple customer experience. Our team offers 24/7 Controls services, Automation services, and System setup.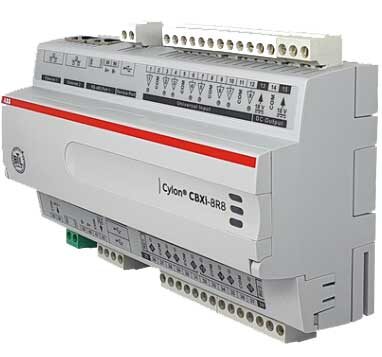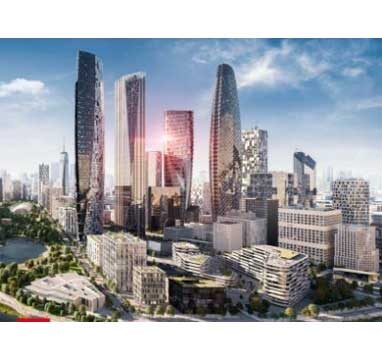 Our techs are Certified with the following:
Niagara N4: Niagara N4 is a BACnet-certified building automation system (BAS) that provides real-time control and monitoring of mechanical, electrical, and other building systems, as well as energy management and analytics. It is a fully integrated solution that includes controllers, gateways, workstations, and software tools, providing a complete system for building automation and energy management. The system is expandable and can be tailored to meet the specific needs of each building and application. Niagara N4 provides advanced features such as scheduling, alarming, trend logging, analytics, and integration with other systems. It is designed to be easy to use and can be operated from a web browser or a mobile device.
2) Abb Cylon Cx Pro: The ABB Cylon CX Pro is a building automation system designed to provide a comprehensive, integrated approach to controlling all of the building's systems, from HVAC and lighting to access control and security. It is designed to be easily programmable and customizable, allowing facility managers to tailor the system to the specific needs of their building. It features an intuitive user interface and advanced features, such as energy management and reporting, as well as integration with other systems, such as fire alarms, intruder alarms, and CCTV. The CX Pro also offers remote monitoring and control capabilities, giving facility managers the ability to monitor and control their building's systems from any location.
3) Abb VFDs: Allen Bradley PLCs Siemens PLCs GE Automation Omron PLCs Schneider Electric PLCs Rockwell Automation Mitsubishi Electric Automation Yaskawa Kollmorgen, Automation Honeywell Automation.
4) Prolon Controls Prolon Controls and Automation is a system that uses advanced technology to monitor and control different processes. It is used in a wide range of industries, including oil and gas, energy, manufacturing, and transportation. The system is designed to improve efficiency, reduce downtime, and increase safety. It is also used to manage and maintain equipment, as well as help with process automation. Prolon Controls and Automation systems are highly customizable and can be tailored to meet the specific needs of a particular business. Additionally, the system is designed to be easy to use and maintain, making it a great choice for businesses that need to keep their operations running smoothly.
5) Enertec Bas Enertec is a system that is used to automate various processes, such as lighting, heating, cooling, ventilation, and security. It is composed of an embedded software platform, hardware components, and a user interface. The system is designed to provide a high degree of flexibility, allowing for the integration of multiple systems and devices. It offers a number of features, such as remote access and control, automatic scheduling, energy-saving features, and integration with other systems. The system is also designed to be easy to use, with a user-friendly graphical user interface and intuitive control panels. Additionally, it can be configured to meet the specific needs of any particular application.
6) Daikin VRV: Daikin VRV is an automated system for controlling and managing multiple indoor units within a single system. It enables users to customize the temperature, humidity, and air quality of each room to suit individual comfort levels. The system also provides energy savings by automatically switching it off when no one is present in the room. The system provides a comprehensive range of features, including scheduling, zoning, monitoring, and advanced analytics. Additionally, Daikin VRV also offers remote access and control via a mobile app.
7) Blue Ridge Technologies "Blue Ridge Technologies' Unified control solutions provide maximum energy savings and increased reliability at a fraction of the cost of traditional systems. By combining existing BACnet and other open protocol networks, along with our innovative modular designs, Blue Ridge has created a networkable solution that brings contemporary and legacy control systems into a Unified building automation platform. This approach leverages the system you already own to increase the energy and operational efficiency of your facility while utilizing the same trusted local service provider you use today". - Blue Ridge Technologies
8) Pelican Wireless Pelican Wireless Controls: Pelican Wireless Controls designs and manufactures wireless control systems that allow users to monitor and control a variety of applications, including lighting, HVAC, security, and more. The company's products are designed to be easy to install and easy to use, with features like remote access, mobile app compatibility, and automated scheduling. Pelican Wireless Controls also offers custom solutions for customers with unique needs.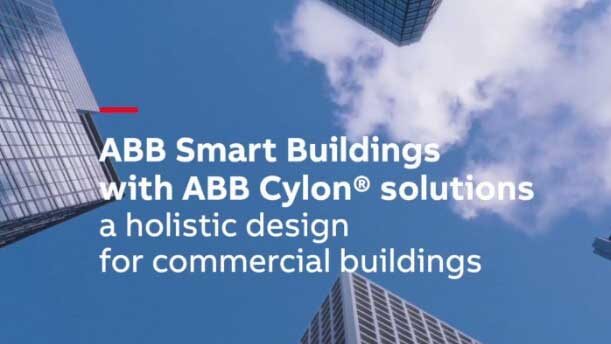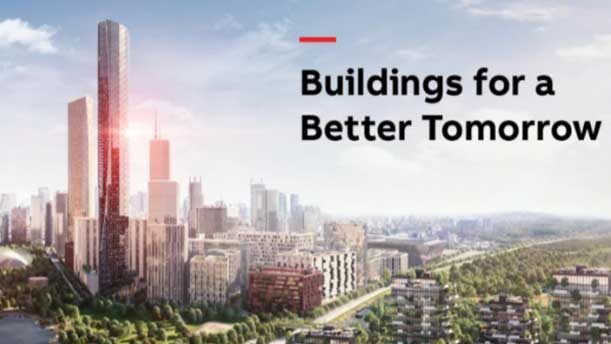 Our team regularly integrates with:
1) Siemens Siemens is a global technology company that specializes in the production of automation and control systems. It offers a range of products and services for industrial automation, such as distributed control systems, programmable logic controllers, motion controllers, and safety systems. It also provides software for engineering, commissioning, and maintenance of industrial automation systems. Furthermore, Siemens provides systems integration and consulting services to help customers develop and optimize their automation solutions.
2) Johnson controls Johnson Controls is a company that specializes in the design, manufacture, installation, and servicing of building automation systems and control systems. These systems provide environmental comfort and energy efficiency in commercial, industrial, and residential building applications. The company's products include hardware components such as sensors, controllers, and actuators, as well as software solutions for monitoring and control of various building systems. In addition, Johnson Controls also provides engineering services, maintenance and repair services, and energy management services to its customers.
3) Automated Logic Automated Logic is a global provider of building automation systems and building management services that enable intelligent, energy-efficient control of heating, ventilation, air conditioning, and other building systems. The company's products and services serve corporate, educational, healthcare, government, retail, and other facilities. The company's integrated solutions allow customers to monitor and reduce energy consumption while optimizing occupant comfort. Automated Logic's systems are capable of monitoring and controlling indoor air quality, lighting, and security systems, as well as providing analytics and predictive maintenance services.
4) Honeywell Honeywell, Siemens, and Rockwell Automation are all major companies in the automation and control systems industry. These companies manufacture and provide automation and control systems for various industries and applications, such as industrial manufacturing, oil & gas, aerospace, and mining. Honeywell provides automation and control systems for industrial and building applications, while Siemens offers automation and control systems for large-scale industrial applications. Rockwell Automation provides automation and control systems for process automation and discrete manufacturing. These companies provide products and services such as automation engineering, software and hardware design, system integration and installation, and system commissioning and validation.
5) Mitsubishi Mitsubishi is a leading manufacturer of industrial automation and control systems. Mitsubishi offers a wide range of automation products, including programmable logic controllers (PLCs), human-machine interfaces (HMIs), motion controllers, and a variety of software solutions. The company also offers a comprehensive range of engineering services, such as system integration and engineering support. Mitsubishi's products are used in many different industries, including automotive, food and beverage, materials handling, and pharmaceuticals.
6) MT controls MT controls and automation designs, manufactures, and services control systems, automation systems, instrumentation, and associated control products. The company specializes in providing process and automation solutions for industrial and commercial applications.
7) Yaskawa Yaskawa is a global leader in control systems and automation, specializing in the manufacture of AC drives, servo, and motion control, machine controllers, industrial robots, human-machine interfaces and software. They are known for their commitment to providing a reliable and innovative range of products and services that are designed to meet the needs of their customers. Yaskawa's products can be found in a wide variety of industries, including automotive, food and beverage, industrial, and medical. The company also provides training and technical support to customers.
8) BACnet/IP BACnet/IP (Building Automation and Control Network/Internet Protocol) is a data communication protocol for building automation and control networks. It is an open standard protocol that is designed to allow interoperability between building automation systems and devices. BACnet/IP is used to control, monitor, and manage devices such as temperature controllers, air conditioners, lights, access control systems, fire alarms, and security systems. BACnet/IP is based on the ASHRAE/ANSI 135-1995 standard and is maintained by the American Society of Heating, Refrigerating, and Air-Conditioning Engineers (ASHRAE). BACnet/IP is based on the Internet Protocol (IP), giving it the ability to communicate with any other IP-based system. This allows BACnet/IP to connect to existing IT networks and leverage existing infrastructure. In addition, BACnet/IP supports a range of communication media, including Ethernet, wireless, and serial links.
9) BACnet MS/TP BACnet MS/TP (Master-Slave/Token-Passing) is a communications protocol designed primarily for building automation and control networks. It is a higher-layer protocol based on the Data Link Layer protocol known as EIA-485 (also known as RS-485). BACnet MS/TP is primarily used to provide communications between devices such as thermostats, valves, controllers, and other automation equipment. BACnet MS/TP allows for the exchange of data between multiple devices on a single network. The protocol is designed to provide reliable and secure communications between devices and is often used in a distributed control system (DCS) or building automation system (BAS). BACnet MS/TP is an open standard and is widely supported by manufacturers of automation equipment.
10) Modbus TCP Modbus TCP (Transmission Control Protocol) is a type of industrial protocol used for communication between devices on a network. It is based on the Modbus protocol but uses the TCP/IP protocol for communication over Ethernet networks. Modbus TCP is used in applications such as monitoring and controlling industrial processes and systems, as well as for data acquisition. It enables remote monitoring and control of devices over a network and allows for the easy integration of automation and control systems. Modbus TCP is used in a wide range of industries, including manufacturing, oil and gas, utilities, transportation, and more.
11) Modbus RTU Modbus RTU (Remote Terminal Unit) is a serial communications protocol used for communicating with industrial electronic devices. It is commonly used in industrial control systems for automation and monitoring purposes and is based on a master/slave architecture. It uses a two-wire serial connection, one for data and one for the clock, and operates at a baud rate of 9600, 19200, 38400, or 57600. Modbus RTU supports up to 247 slave devices and is supported by a wide range of different devices.
12) Lon Lon Controls systems and automation involve the use of electronic and mechanical devices to control and monitor processes. They are used in a wide range of industries, from manufacturing and production to transportation, food processing, and energy management. Automation systems can be used to monitor and adjust variables in a process, such as temperature, pressure, and flow, to optimize production and safety. They can also be used to control machinery, such as robotic arms, to improve productivity and reduce costs. Additionally, they can be used to monitor, analyze, and respond to events and data in real-time, allowing for better decision-making and improved efficiency are the largest vendor of pelican wireless Controls in the northwest.
Check out our demo site and see how easily you can control your building.
We have built a demo site to show what one of our control systems looks like and how it works. Feel free to change any setting and get a feel for how simple it can be.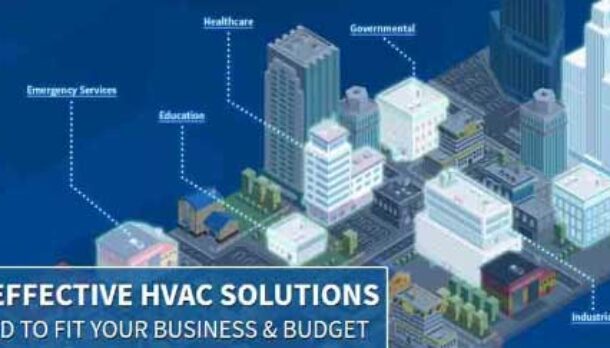 What we can do to help your controls needs.
Improve occupancy comfort.
24/7 alerts and notification of equipment faults and energy consumption anomalies.
Enhanced maintenance efficiency.
Monitor and manage energy consumption.
Adjust set points and control plants from any web-enabled device.
Controls system Maintenance and security updates
Bringing your old system into the modern age with new graphics and accessibility from any Computer, phone, or tablet
Online systems that can be accessed worldwide but are 100% under your control.
Offline system with air-gapped networks to prevent any attempts at access.
Long-term trending, where trend data can be saved permanently and exported to suit
customers' needs.
Replacing entire Control systems
Replacing the front end of an existing controls system
Making repairs to existing controls systems
Custom Programing to fit customer needs.
Custom Front end with customer's exact floor plan
Coordinating multiple buildings into one control system/ front end
Combining Different vendors of controls system into one coordinate system
Want to talk to our control specialists? contact us at: dispatch@fivestarmech.com