Commercial Furnace Replacements in Seattle 253-852-8284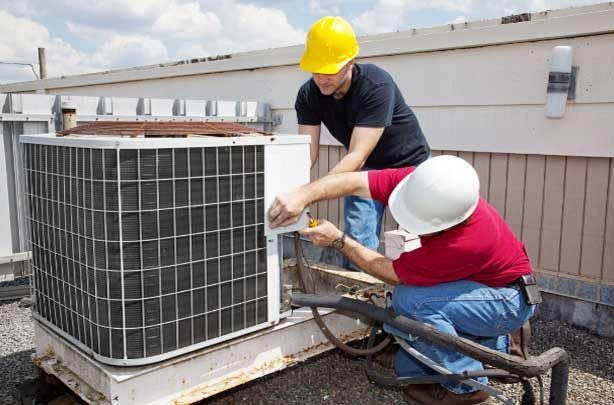 Commercial Furnace Heating Replacement Service In Seattle
Five Star Mechanical Heating and Air Conditioning is a family-owned commercial-based business providing full-service HVAC contractors, catering to commercial businesses in the Greater Seattle, Washington area. Were Bonded, Reputable, and certified, licensed and insured to get you affordable professional commercial quality HVAC services to the Seattle community. Five Star Mechanical Heating and Air Conditioning Heating & Cooling HVAC Contractor Pros have advanced training, 20+ years of experience, and the best skills, the best top-of-the-line equipment, best tools, and best products available to licensed Commercial HVAC Company's. At Five Star Mechanical Heating and Air Conditioning, we are committed to bringing family-friendly customer service, upholding high moral standards, and work ethics in addition to providing our valued customers with superior services consistently throughout the Seattle areas.
Your Need for Working Commercial HVAC repairs Done Right
Commercial businesses in the Seattle, Washington Area are in good hands when counting on Five Star Mechanical Heating and Air Conditioning. Our commitment to helping our commercial Seattle customers are in the position to take care of their customers is our priority. During the bitter cold winter days in Western Washington and frigid cold nights near Seattle, our 24-hour service is available when you need it most. If your heating is outdated and you are in the market for an upgrade, or the old, outdated heating unit is coming to the end of its lifespan, you require heating replacement service from Five Star Mechanical Heating and Air Conditioning.
Looking for a Commercial HVAC repairs Upgrade & Replacement Unit Near Seattle
Here is what you need to know when looking for the next Commercial HVAC repairs unit.
1) SEER Ratings. Your SEER rating on the unit you own (Seasonal Energy Efficiency Ratio) is an important aspect to remember when replacing your Commercial HVAC repairs unit. A SEER rating of 13 is by far the minimum rating you should consider, and 16 or higher is optimal. Commercial HVAC repairs are one of the higher costs in operating your business, ensuring your energy consumption is maintained under control can save you money better spent elsewhere.
2) Manufacturer Rebates - When your upgrading to a higher, better, more energy-efficient Commercial HVAC repairs system, look for rebates offered through the manufacturer or even government programs to help alleviate some of the costs.
3) Efficiency - The higher efficiency of the heating system will usually always save you some time and money. Don't look at the initial price tag of the Commercial HVAC repairs unit, as many models are cheaper to get but ending up costing a small fortune to run, don't be tricked. Consultation, Sales & Install of Your New Business Heater After your Seattle, Washington commercial business has selected the right heating replacement unit, Five Star Mechanical Heating and Air Conditioning can help you in the installation process for your HVAC unit as well as getting you the right size HVAC unit for your business. Our Heating & Cooling HVAC Contractor Pros and specialists working together will assure you get the best Commercial HVAC repairs system as well as maximum results during the installation that your commercial heater will operate at peak performance.
Commercial Furnace Heating Replacement Service in Seattle
Call Five Star Mechanical Heating and Air Conditioning today to get started on your Seattle, Washington Commercial HVAC repairs replacement service! Just remember to include ongoing Washington maintenance, tune-ups, and inspections to keep your local Commercial HVAC repairs unit in great shape to minimize and prevent problems throughout the years. Our maintenance services are thorough and proficient at keeping your heating working at high conditions and prolong the lifespan of your unit.
King County, HVAC Sales, Design & Build Services Near You
Five Star Mechanical Heating and Air Conditioning have been providing HVAC servicing the good folks of Seattle for many years. We have satisfied our expanding clientele in commercial HVAC needs. Included in our vast menu are the BEST HIGHEST Quality HVAC sales, design, and build services. Our Five Star sale services are equally important in getting you the best makes and models optimal for your commercial building needs. Heating and air conditioning units are a major need for any HVAC system to function, and finding the most efficient and affordable unit is not a problem with our educated and friendly team.
How to Select, Calculate & Size the Right Air Conditioning & Heating Unit in Seattle
A common misconception is that the bigger the HVAC system is, the more efficient it will be. Utilizing a Load calculation in conjunction with a  Sizing calculation, Five Star Mechanical Heating and Air Conditioning certified experts could determine the size of the commercial HVAC system you need for your business. Maximum comfort and energy efficiency. Part of finding the right commercial design also constitutes the weather conditions. It is no secret the Seattle summers get high scorching temperatures. We also consider the cold winters we put up with along with extended periods of RAIN; all weather conditions are considered when designing the HVAC system right for your home. During the designing process, the air duct system is also configured to provide the home with top-quality airflow. With a newly designed HVAC system, people often see the return investment on reduced utility bills. Five Star Mechanical Heating and Air Conditioning Commercial HVAC Company's are eager to help you design your HVAC system.