Five Star Mechanicals Provides Building Automation Solutions
Five Star Mechanical provides solutions for a wide range of building types, from commercial to industrial and institutional. Call 253-852-8284. Five Star Mechanical is your partner for the complete planning, implementation, and maintenance of intelligent building solutions. We develop, deliver, and install innovative products, components, and systems that make buildings smarter. We also offer services that make your building more efficient and secure. Innovative, integrated solutions make buildings smarter, more efficient, and more secure.
Our solutions can be tailored to meet the specific needs of each project, from the simplest to the most complex. From initial concept to installation and maintenance, we are your full-service partner for the entire life cycle of intelligent building solutions. Our experienced team of engineers, designers, and technicians work closely with you to develop the best solutions for your project. We understand that each project is unique and requires its own unique approach. That's why we take the time to understand your needs, develop a customized solution and guide you through the entire process.
Why ABB Cylon® Smart Building Solutions Are The Right Choice
ABB Cylon® Smart Building Solutions provide the latest in building automation technology. The solutions are designed to improve energy efficiency, occupant comfort and safety, and asset longevity. The solutions include intelligent lighting control, Seattle HVAC control, and building access control. These solutions are designed to save energy and money while providing a comfortable and safe environment for occupants. Additionally, they provide data analytics and reporting capabilities that can help identify and address areas of inefficiency.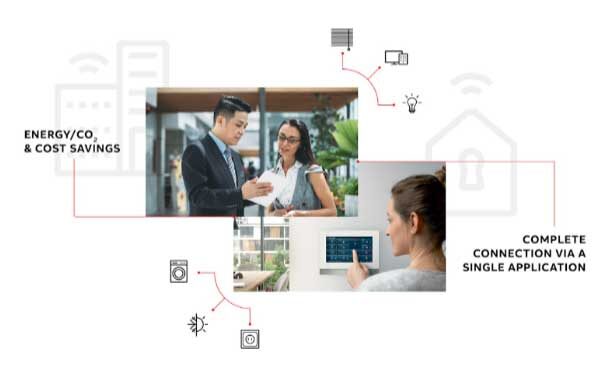 1. Commercial Buildings
Five Star Mechanical Installs the ABB Cylon BMS systems, These provide a comprehensive suite of services that enables complete control of the building's HVAC, lighting, and other building services. This is combined with reporting and analytics to ensure energy savings. With a range of user-friendly dashboards and reports, users can easily identify energy-saving opportunities and take action to reduce energy consumption. In addition, the ABB Cylon BMS allows for the integration of renewable energy sources, such as solar and wind, allowing for increased energy efficiency and cost savings. The system also supports demand response and peak shaving, enabling users to optimize energy consumption and reduce utility costs. Overall, the ABB Cylon BMS provides a comprehensive energy management solution to help organizations reduce energy consumption, reduce costs, and meet sustainability targets.
2. Education
By implementing cost-effective energy-efficiency measures, many colleges and universities have the potential to reduce their energy bills by 30% or more. Despite energy-saving initiatives, HVAC and lighting are still two of the largest contributors to energy consumption in educational buildings. According to the 2012 Commercial Buildings Energy Consumption Survey (CBECS), HVAC accounted for 40% of total energy consumption, while lighting accounted for 16%.
Smart energy management can enable universities to reduce their energy consumption, improve their energy efficiency, and reduce their environmental impact. Smart energy management solutions can enable universities to optimize and monitor energy usage in real-time, identify and act on energy-saving opportunities, and reduce their energy costs. Smart energy management solutions can also enable universities to comply with energy efficiency standards, such as LEED and BREEAM, and provide insight into the energy usage of their buildings. Solutions might include energy auditing, energy monitoring, automation and control systems, and energy management systems. Smart energy management solutions can help universities to reduce their carbon emissions, improve their energy efficiency, and reduce their energy bills.
A Building Management System (BMS) is a comprehensive solution that simplifies the complexity of managing disparate systems. It enables facility managers to control and monitor HVAC, lighting, and energy systems from a single platform. Additionally, a BMS can provide energy and cost savings by automatically adjusting the systems for optimal efficiency. It can also provide real-time data and analytics to identify trends and pinpoint areas of inefficiency. By synchronizing the different systems, a BMS can help ensure optimal performance and maximum energy savings. The benefits of a BMS are numerous, but they are especially pronounced when used in a campus setting. With a BMS, facility managers can manage multiple buildings from a single platform, as well as monitor and adjust settings across multiple buildings. This can help to ensure energy savings, prevent system failure, and increase operational efficiency. Additionally, a BMS can provide real-time analytics for a comprehensive view of energy consumption, helping to identify areas for improvement. Ultimately, a BMS can be a powerful tool for facility management teams in a campus setting. It can help to simplify the complexity of managing multiple Seattle HVAC, lighting, and energy systems. A BMS can also provide energy savings, operational efficiency, and real-time.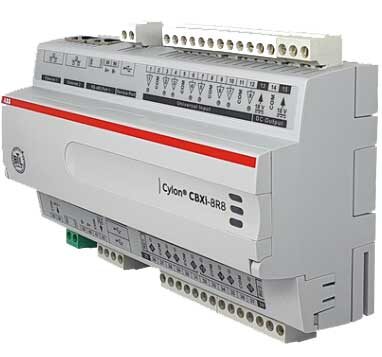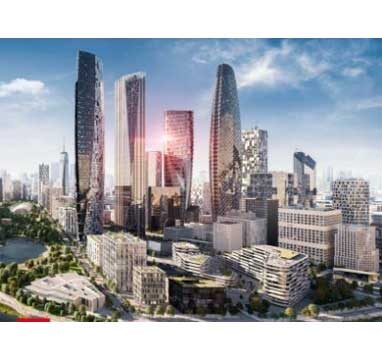 3. Local Government
Buildings account for approximately 40% of the energy consumption and 36% of carbon dioxide emissions in the European Union (EU). Publicly owned or occupied buildings represent about 10-12% by area of the EU building stock (source: eurosaiop) and are responsible for reducing their energy consumption and emissions. To achieve this, public sector buildings should implement energy efficiency measures such as:
Improving the energy efficiency of lighting, heating, and cooling systems - Installing energy-efficient windows and insulation
Installing solar panels - Utilizing geothermal energy  Implementing energy management systems
Updating building automation systems
Incorporating renewable energy sources These measures can help government and public sector buildings reduce their energy consumption and carbon emissions, as well as save money on energy bills. In addition, implementing energy efficiency measures in public sector buildings can also help to create jobs, boost the economy, and reduce dependence on imported energy sources.
4. Hospitality and Leisure
A smart HVAC system can provide a cost-effective solution for controlling and monitoring temperatures, humidity, and ventilation levels in all areas of the property. Smart HVAC systems use sensors to detect guest occupancy and automatically adjust temperatures to meet different needs in different areas while monitoring energy consumption. Smart HVAC systems can also provide accurate temperature and humidity readings, which can help to identify potential problems before they become more serious.
Key benefits
24/7 alerts and notification of equipment faults and energy consumption anomalies.
Improve brand value as being an energy-efficient 'green hotel'.
Adjust set points and control plants from any web-enabled device.
Centralized hotel group control and monitoring.
Improve occupancy comfort.
Enhanced maintenance efficiency.
Monitor and manage energy consumption.
Smart HVAC systems can also improve air quality and reduce the risk of Legionella by controlling and monitoring the water temperature. Smart HVAC systems also reduce maintenance costs, as they are able to provide real-time alerts of any faults or problems. The installation of a smart HVAC system can help hotels to reduce energy consumption, save money and meet regulatory requirements. Smart HVAC systems have the potential to reduce energy consumption by up to 25%, resulting in significant cost savings.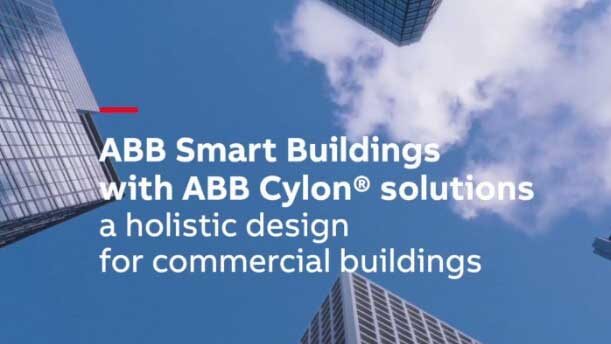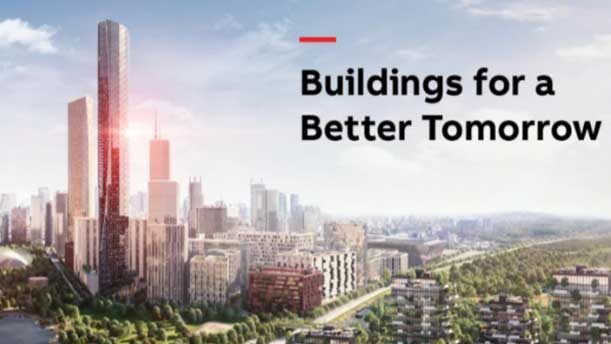 5. Healthcare
To meet these demands, energy-efficient solutions are needed to keep energy costs down and reduce emissions. Some energy-efficient solutions for hospitals and healthcare facilities include:
As much as 30% of the energy consumed in hospitals is used unnecessarily. Considering energy is approximately 50% of a health care facility manager's budget, hospitals can dramatically reduce their operating costs by using energy more efficiently. (source: EPA) The Cylon range of products provides a comprehensive range of options for healthcare facilities, allowing for increased control and automation of processes, both in the facility itself and within the greater Seattle healthcare system. At Five Star Mechanical, Our products enable healthcare facilities to monitor, manage and control energy usage, reduce operational costs, and maximize efficiency. Furthermore, our products are designed to be integrated with existing systems, allowing for seamless communication between the facility and the wider healthcare system.
Installing energy-efficient lighting systems: Replacing existing lighting fixtures with fixtures that use LED, T5, and CFL bulbs can significantly reduce energy consumption.
Installing motion sensors: Motion sensors can detect when a room is occupied and automatically turn lights on and off accordingly, reducing energy waste.
Utilizing natural light: Installing windows and skylights to allow natural light into a facility can reduce the need for electric lighting and can also improve patient mental health.
Utilizing renewable energy sources: Incorporating renewable energy sources into the building design can reduce the need for traditional energy sources and can also reduce emissions.
Utilizing energy-efficient appliances: Replacing traditional appliances with ENERGY STAR-certified models can reduce energy waste and save money.
Implementing energy management systems: Installing energy management systems can help track and monitor energy usage, allowing facilities to identify energy-saving opportunities.
6. Multi-site retail
The EMS can reduce energy consumption by up to 30%, optimize store operations, and provide detailed reporting. The building controls feature advanced energy management capabilities such as automatic scheduling, demand response, and real-time energy monitoring. These controls allow retailers to monitor and control energy usage across multiple locations from one central location. Envoy is the communications hub of the EMS, allowing retailers to monitor, analyze, and manage energy usage across multiple sites. It provides real-time energy usage data, performance analytics, and energy management tools to maximize energy efficiency and savings. ABB Cylon® Active Energy management tool is a powerful energy management software platform. It allows retailers to set energy goals and objectives, create and manage energy plans, and track and report on energy usage. It also includes predictive analytics to help retailers identify potential energy-saving opportunities.
ABB Cylon Retail Solutions is the only software solution that integrates seamlessly with a retailer's existing building automation system and can easily be expanded to include HVAC, lighting, and other energy-consuming systems. The software is designed to provide users with a comprehensive view of their energy consumption, allowing them to identify opportunities to reduce costs and identify potential problems before they become costly. ABB Cylon Retail Solutions is also equipped with powerful analytics that can be used to track energy consumption over time, allowing users to identify trends, understand usage patterns, and identify opportunities to optimize performance. The software's reporting capabilities provide users with an easy way to generate energy usage reports for better decision-making. ABB Cylon Retail Solutions is designed to be easily implemented and used, allowing users to get up and run quickly with minimum investment and effort. The software also comes with comprehensive technical support and training, ensuring users' success with the system 253-852-8284.
Whether you are targeting upgrades in an existing system or working to deliver a system-wide solution, Five Star Mechanical offers the services and products required to meet both the HVAC and energy-saving needs of today's healthcare facilities.