Best Commercial Heating Contractors in Seattle 253-852-8284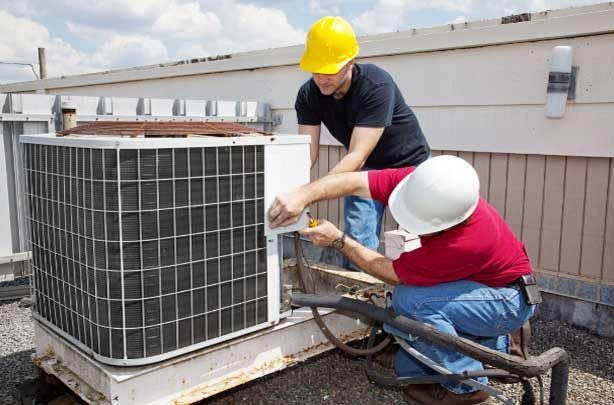 Commercial Heating & Air Conditioning Repair Service Near You
Five Star Mechanical Heating and Air Conditioning proudly offer full HVAC system services to the commercial businesses throughout Seattle, WA, and Surrounding areas. We are fully licensed, insured, and certified to provide and guarantee you a high moral standard every time we do your job. We are family-owned, family-friendly, and provide Five Star HVAC customer service, and superior execution on all commercial services. With the help of best top-grade HVAC equipment, best tools, and best products, Five Star Mechanical Heating and Air Conditioning technician's skills, experience, and expertise are trustworthy to guarantee you excellent results. Five Star Mechanical Heating and Air Conditioning are delighted to provide commercial businesses with comprehensive air conditioning repair and maintenance services in Seattle and surrounding areas.
24 Hour Emergency Commercial Central Air Conditioning Services Seattle WA
Commercial businesses and storefronts in the Seattle WA, areas know the importance of keeping customers, renters, and team members happy, healthy, and comfortable. Living in Seattle in the middle of the scorching summers can be hard to handle, and remove the need for indoor air, the Seattle summers can be very hot. Having a reliable source to repair and maintain your commercial/ Industrial air conditioner unit is as important as any other part your business needs. Five Star Mechanical Heating and Air Conditioning have affordable prices, dependability, and extraordinary quality. Many of our return customers keep our contact information stored in their cell phones to reach us quickly 24/7.
Typical Commercial Air Conditioning Problems
Minor, moderate, or major issues can be repaired in Seattle WA or surrounding areas business air conditioner by Five Star Mechanical Heating and Air Conditioning Contractors. Typical Heating and or air conditioning unit problems are listed below.
1) Refrigerant Leaks: Air conditioners low on cooling refrigerants could have been undercharged at the time of the installation, or they may be experiencing a leak. If a leak is a there, refilling the refrigerant could be waste money and precious time without repairing the leak first. Five Star Mechanical Heating and Air Conditioning Contractors will run a diagnostic to find the exact location of the leak, seal it, and perform a test to make certain the leak repair correctly. Following the leak repair, we will charge the refrigerant to the appropriate levels specific to your HVAC system/unit.
2) Inadequate HVAC Maintenance: If you have not kept up the maintenance such as; not cleaning air filters and coils etc., the air conditioning unit will show signs of improper functions due to the buildup of debris, dirt, and grime, fans and compressor will likely fail too soon, which can lead to additional repairs. Five Star Mechanical Heating and Air Conditioning can run an annual maintenance service to help prevent and minimize repairs.
3) Electronic Control Failures: Even with ongoi9ng HVAC commercial maintenance, compressor, and fan controls will break down out over time; ongoing maintenance prevents it from happening too early. In many commercial HVAC systems, wires and terminals can endure corrosion and need the expertise of Five Star Mechanical Heating and Air Conditioning professional.
4) Sensory Issues: Sensors are often shifted and moved around and become insufficient if the sensors are not in the right working order; your business's commercial heater and air conditioning unit will not perform at optimal performance. Five Star Mechanical Heating and Air Conditioning pros can make the necessary repairs to get the sensors back on track.
5) Drainage Issues: The condensation drain will have obstructions from time to time. Debris will clog the drainage system and when that happens; it needs to be repaired by Five Star Mechanical Heating and Air Conditioning sooner than later to prevent additional damage.
Commercial Building Heating Repair Services Near Seattle
Commercial businesses throughout the Seattle areas are provided with Five Star Mechanical Heating & Air Conditioning full HVAC system services. Being completely bonded, licensed, certified, Five Star Mechanical Heating & Air Conditioning commercial pros have advanced training and decades of HVAC experience to deliver affordable commercial services in Seattle. Five Star Mechanical Heating & Air Conditioning uses the best products offered only to licensed commercial pros to ensure we perform premium results while upholding high moral standards and family-friendly customer service.
Commercial Heating Repair, Installation & Maintenance Services in Seattle
Five Star Mechanical Heating & Air Conditioning is geared towards commercial businesses throughout Greater Seattle with several services, including heating services. Whether your business needs Seattle commercial heating installation or replacement services, commercial gas heater repair services, heating maintenance services including tune-ups, and commercial heating inspection services in Seattle, Five Star Mechanical Heating & Air Conditioning is available 24 hours a day seven days a week to offer emergency repair services.
Commercial Furnace Heating Replacement & Installation near Seattle
Five Star Mechanical Heating & Air Conditioning heating installation and replacement in Seattle is available for commercial property's. We cater to businesses in the Seattle Areas. Our replacement and installation services in Seattle can help you find the best heater in King county to fit your commercial building, increase energy efficiency, most durable, affordable, and most capable of heating sufficiency. Five Star Mechanical Heating and Air Conditioning commercial pros can then install your heater quickly and efficiently to keep your business operating.
24 Hour Emergency Furnace Heating Repair for Your Business in Seattle
Five Star Mechanical Heating & Air Conditioning heating repair service can respond to your Seattle WA, or surrounding area commercial heating needs, and we have trucks to provide commercial HVAC in Seattle available 24/7 in the event of an emergency repair request. Commercial Heaters are appliances with quite a few moving parts, especially if maintenance and inspection checks haven't been inspected in a while. Five Star Mechanical Heating & Air Conditioning Contractors possess the skills and expertise to quickly and efficiently make the needed repairs to ensure your business continues to provide the warmth and comfort your employees and customers need during the winter months.
King County Heating Tune-Up & Maintenance Services Near You
Five Star Mechanical Heating & Air Conditioning With an annual heating maintenance service, your Seattle commercial heater will not experience as many breakdowns. We will help by preserving the efficiency and durability of your Seattle furnace heating system to keep it running far past the expected lifespan. With a minimum of an annual maintenance service before the heating season, we can catch any beginning issues before they cause your heater to breakdown, keep things clean, tightened, and lubed to avoid any issues from taking place.
Commercial Furnace Heater Inspection Seattle
Five Star Mechanical Heating & Air Conditioning Five Star Mechanical Heating & Air Conditioning commercial pros can detect any potential problems and keep your heating source functioning at optimal performance. Heating inspection service is similar to the maintenance but designed to inspect the heater on an annual basis, or more frequently if needed, with a fine-tooth comb to inspect the operation and efficiency.
Read Reviews
"I am very pleased that Five Star and High Five have formed a close, working relationship. As I look beyond the work orders and the invoices, it is gratifying to work with a firm with Five Star's integrity, skills, responsiveness, and ability to constantly exceed its customer's objectives! Please extend our heartfelt thanks and appreciation to your Five Star team for a wonderful job "- Simon Miller

---
"Saltwater Church suddenly lost heat in their office building on a Friday. The dispatcher was knowledgeable, professional, and efficient. Caleb came out within about an hour of our call, diagnosed the problem, and got the system up and running. He gave us the option of replacing the part that had shorted out or see if the system could work adequately without it. We asked him to locate the part and give us a quote. We got the quote just 2 days later. We are very impressed and will use Five Star again! "- Mary Paynter

---
"I had an emergency with my water chiller this morning and worked in aerospace chemical processing. So, our Water Chiller is a crucial instrument in our processes. Without it, we would be dead in the water. I called at 5 am, and the customer service was OUTSTANDING! Service tech was promptly here and ready to go. The service Tech diagnosed the problem and explained the situation in words everyone could understand.
I also received a prompt quote via email from the service manager. 5 Stars knowledge and technicians' expertise is 5 STARS all the way. Thank you to Jason & Chuck! "- Kyle Brown

---
"Absolutely, hands down, the best refrigeration repair company all around! I had an issue with a beverage cooler right during the holidays and knew it was touch and go with the cooling of the unit...I called 5 Star, and Austin was super friendly and helpful on the phone and fit me into the schedule.  It turned out that the driver who was going to come was going to get into overtime and extra holiday hours, so he called to let me know, and I decided to wait a little longer.  5 Star immediately sent someone right directly after the holiday. OSCAR! And he was SO efficient, knowledgeable, helpful...UNBELIEVABLE! I have never encountered a better well-run repair company. Ever!... Oscar fixed the cooler, which is running like a charm now, and even helped me remove some refrigeration light bulbs, which were giving me trouble!... Thank you, 5 Star, for making my holiday a bunch LESS STRESSFUL! AND performing such a super job!... I will be using them in the future(HOPEFULLY NOT!) but you never know!..if any other problems with my appliances occurs!" - Jaclyn R.

---
"Debbie and Sherina are excellent. Our company refrigerator went out during the extreme 100+ temperatures, and I was not shown twice by another company. After calling Five Star Mechanical, they have gone above and beyond to make sure we were serviced. Their customer service is phenomenal. Bryan, the tech, was also accommodating. I will be a returning customer and recommend them to others!" - Christina Liang

---
"Debbie and Sherina are excellent. Our company refrigerator went out during the extreme 100+ temperatures, and I was not shown twice by another company. After calling Five Star Mechanical, they have gone above and beyond to make sure we were serviced. Their customer service is phenomenal. Bryan, the tech, was also accommodating. I will be a returning customer and recommend them to others!" - Christina Liang

---
"With over 20 walk-in coolers in the Seattle area and 25years of catering, we couldn't do it without Five Star!!!" - IngallinasBoxLunch

---
"My business sells meat and meat products, and my fridge broke down during peak summer. Imagine the drudgery! If not for Five-star Mechanical, I would have lost so much money. These guys just repaired everything in such a short time. I was never expecting such a fast and professional commercial service. I can never thank these guys enough for saving my business. " - Lavanya Gupta

---
"I called this guy on a Saturday at 9:30 PM, expecting to leave a message. He answered, and I discussed with him that our office was hot, the AC had failed Friday afternoon, and I was concerned about operations on Monday. He came down Sunday at 8:30 AM on his way to visit family, diagnosed and fixed the issue by 9:00 AM, and left, refusing payment. What can I say? This guy has my business forever. " - Jared Lothyan

---
"Tech Jake arrived same day work order and put a new motor in. very professional, friendly, and efficient I would highly recommend five-star mechanical for anyone's heating and cooling services." - Theresa Hendricks

---
"This is an amazing company to work for. Everyone here is honest, trustworthy, genuine, and knowledgeable I am grateful and blessed to be a part of such a wonderful group!!" - Lynae Goodwin

---
Need more info ? Telephone Five Star Mechanical at: (253) 852-8284