Premier Commercial HVAC Contractor in Covington WA
Commercial HVAC Companies Near Me
98042
Five Star Mechanical is the premier HVAC contractor for commercial and industrial businesses in the Seattle, WA and greater Puget Sound areas. Our team of skilled, knowledgeable managers and technicians is available 24/7 for emergency repair and service and we are ready to serve as an on-call resource for all your company's HVAC needs - no matter how large or small. As energy costs continue to rise, we understand the importance of cost-effective, sustainable HVAC solutions for your business. Our knowledgeable team is committed to finding the solution that's right for your business and budget.
Five Star Service
One-year guarantee on work completed
A qualified technician on call 24/7/365
A live operator answering our phones
24/7/365 same-day response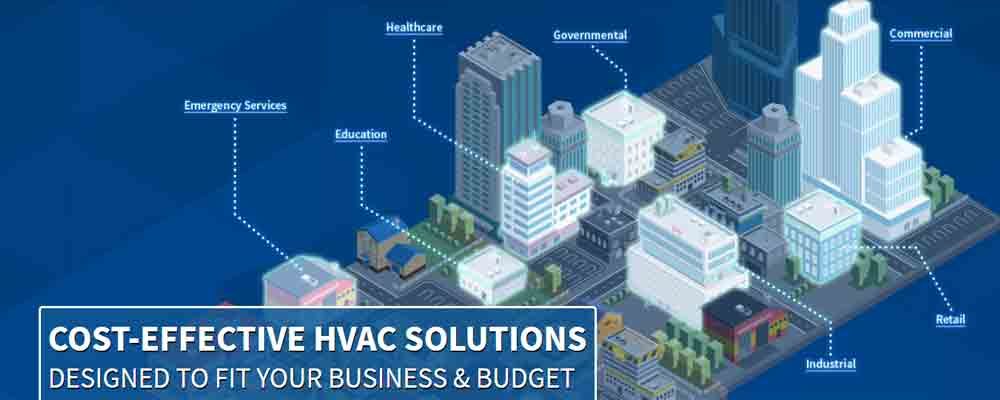 We maintain an A+ rating with the Better Business Bureau, as well as the following licenses and certifications:
General Contractor License
Nate Certified
Seattle Refrigeration License
TAB Air Balance Certification
Gas Piping
Carrier Dealer
Electrical Administrators License
Desert Aire Certified
CREW Member
Approved EnterTec BAS Dealer
EPA Certified
Certified Trane Dealer
NEEC Member
Electrical Contractor License
Rapid Certified
Boiler License
Lennox Dealer
Certified Mitsubishi City Multi
Liebert Qualified
York Dealer
06 A License
Commercial Heating and Cooling Companies Near Me
Installation, repair, and maintenance of existing HVAC systems
Design, engineering, and installation of new HVAC systems
Control system service & upgrades
Energy assessments & improvements
24/7 Emergency Heater Repair Service & Preventative HVAC Maintenance Programs
We offer 24/7 emergency service for all makes and models of commercial HVAC equipment. Our qualified technicians are always available to take your call, and we guarantee same-day on-site emergency response. If you are looking to reduce energy costs, proactive maintenance of your HVAC system is key. This has been proven to increase energy efficiency, improve system functionality and reliability, and extends the lifetime of your equipment. If there is a way to save our clients' money and energy cost-effectively, we do it. Our team of managers and technicians will design a comprehensive, customized maintenance program that fits your budget.
HVAC Design, New Construction, Retrofit, and Equipment Replacement
Our knowledgeable, experienced team can partner with you in designing and installing a customized HVAC system for your property - no matter how large or small. Your new system will reduce your energy expenses, minimize disruptions to your operations, improve the comfort of occupants, and ensure healthy air quality. If it is time to upgrade or replace your property's HVAC system, make recommendations based on our extensive knowledge of the latest technology, and perform an equipment upgrade.
Hear directly from our clients and discover why we're an industry leader:
"When we first started using Five Star Mechanical, we quickly realized that they were the perfect company for providing expedient, thorough, and cost-effective HVAC service for us, and our customers. We receive emergency calls daily for critical care applications, and Five Star Mechanical has always responded on, or before the required response time. We have found their technicians to be highly skilled and educated, always courteous and friendly, and have never missed a 100% completion deadline. We've known Five Star Mechanical to work 24/7 if required to satisfy the customer's needs. We have worked with hundreds of contractors in the past and can honestly say that Five Star Mechanical is one of our top two vendors. We have built business, and personal relationships with the fine staff of this organization and hope to continue expanding the services both our organizations can provide. We highly recommend Five Star Mechanical for any of your HVAC/R needs."
Need more info? Telephone Five Star Mechanical at: (253) 852-8284
HVAC Repair Covington WA
Commercial HVAC Contractors Covington WA
Commercial HVAC Covington WA
Commercial HVAC Companies Covington WA
Furnace Repair Covington WA
Commercial HVAC Repair Covington WA
Air Heating & Air Conditioning Covington WA
Heating and Cooling Covington WA
Furnace Service Covington WA
Refrigeration Repair Covington WA
Ductless Heat Pumps Covington WA
Dehumidification Repair Covington WA
Chiller Repair Chehalis WA