Commercial Ac Repair Mercer Island WA, 98040
Through decades of experience in the industrial and commercial HVAC industry, Five Star Mechanical has maintained long-term partnerships with a wide variety of clients throughout the Seattle metropolitan area and Pacific Northwest. As energy costs continue to rise, we understand the importance of cost-effective, sustainable HVAC solutions for your business. Our knowledgeable team is committed to finding the solution that's right for your business and budget.
Five Star Service
One-year guarantee on work completed
A qualified technician on call 24/7/365
A live operator answering our phones
24/7/365 same-day response
Commercial Heating in Mercer Island, WA
Five Star Mechanical provides Commercial Air Conditioning & Refrigeration Repair, we provide Mercer Island and surrounding cities with expert heating for commercial properties. We believe in a pro-active approach to maintaining your heating, ventilation, and air conditioning systems, so we offer customized maintenance programs which allow us to catch any potential threats before they lead to costly damages. We will assess your home's heating and cooling, or commercial HVAC system, to make sure it's performing at its peak.
We hope to build a long-lasting relationship with our customers rather than pressuring them into buying products they don't need. Over the years, we have built a distinct reputation for excellence that keeps our customers coming back year after year!
Furnace Maintenance
Stop paying unreasonably high utility bills today! With our comprehensive maintenance program, you can prevent future breakdowns of your unit and increase its efficiency with our affordable cleaning services. This is a cost-effective annual service that has many benefits for your gas furnace and your wallet.
Prevent malfunctions: Almost all furnace breakdowns can be traced back to a lack of proper maintenance. Avoid the inconvenience and cost of an unexpected breakdowns by having us perform preventative maintenance on your heating and cooling equipment.
Save money and reduce energy: Heating and cooling systems operate much more efficiently when it has been properly maintained. Use less energy and cut down on your steep utility bill by having your unit cleaned every year.
Get comfortable: When dirt starts to build up in your unit, it can feel like forever before you achieve the right temperature. We will scrub down your burners and the rest of your system, so you can enjoy the peace of mind that comes with dependable comfort.
Increase lifespan: The better you properly maintain your system, the longer it will last! Our maintenance technicians will clean, oil, and inspect your system to prevent the need for premature replacement.
Commercial Heating Services in Mercer Island, WA
We service all makes and models of commercial heating and air conditioning systems, so you can be assured we can handle anything you need serviced. We understand that you have many choices when it comes to your commercial HVAC needs, which is why our professional technicians of are committed to providing your business with the best service possible.
Energy Efficient Solutions for HVAC Design, Tenant Improvement, New Construction, Equipment Replacement
At Five Star Mechanical, it's our goal to give you better control over managing your facility's energy consumption, ensure occupant comfort, and provide optimal indoor air quality. Whether it is new construction, a tenant improvement, or the replacement of existing equipment, we can customize an HVAC system that suits your needs. If it is time to upgrade or replace your property's HVAC system, we can explore options with you, make recommendations based on our extensive knowledge of the latest technology, and perform the installation.
Control Systems & RTU Tune Up
We can service your existing BAS (Building Automation System) control system or design and install a new one that better suits your needs. Advancements in technology have made these new systems easier to install, operate, and maintain, improving the operation of your facility and reducing your energy consumption. United States Department of Energy and ASHRAE both agree that "retrofit commissioning" of an HVAC roof top unit (RTU) is possibly the most cost-effective expenditure a business owner can make to save money and lower energy demand. An RTU tune up from Five Star Mechanical will get your equipment as close to factory specs as possible and lower your energy costs.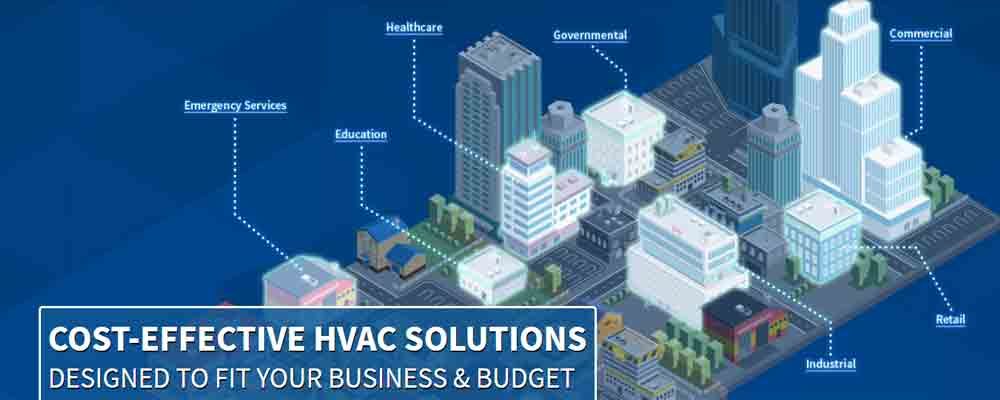 "When we first started using Five Star Mechanical, we quickly realized that they were the perfect company for providing expedient, thorough, and cost-effective HVAC service for us, and our customers. We receive emergency calls daily for critical care applications, and Five Star Mechanical has always responded on, or before the required response time. We have found their technicians to be highly skilled and educated, always courteous and friendly, and have never missed a 100% completion deadline. We've known Five Star Mechanical to work 24/7 if required to satisfy the customer's needs. We have worked with hundreds of contractors in the past and can honestly say that Five Star Mechanical is one of our top two vendors. We have built business, and personal relationships with the fine staff of this organization and hope to continue expanding the services both our organizations can provide. We highly recommend Five Star Mechanical for any of your HVAC/R needs. - Regina Davis, Controller at CMI Mechanical"

Need more info? Telephone Five Star Mechanical at: (253) 852-8284
HVAC Repair Mercer Island WA
Commercial HVAC Contractors Mercer Island WA
Commercial HVAC Mercer Island WA
Commercial HVAC Companies Mercer Island WA
Furnace Repair Mercer Island WA
Commercial HVAC Repair Mercer Island WA
Air Heating & Air Conditioning Mercer Island WA
Furnace Repair Mercer Island WA
Furnace Service Mercer Island WA
Refrigeration Repair Mercer Island WA
Ductless Heat Pumps Mercer Island WA
Dehumidification Repair Mercer Island WA
Refrigeration Mercer Island WA
Heat Pumps Mercer Island WA
Chiller Repair Mercer Island WA
Heating and Cooling Mercer Island WA