TACOMA COMMERCIAL HVAC ROOFTOP UNITS IN TACOMA & SEATTLE WASHINGTON
Call Five Star Mechanical when you need commercial HVAC rooftop unit replacement, installation, maintenance, or repair service. We are happy to offer upgrades for replacement services or new facilities which include energy-saving high–efficiency commercial HVAC rooftop units: serving Bonney Lake, WA, or Puyallup, Washington. We provide routine HVAC maintenance service and emergency industrial repairs for a wide selection of commercial rooftop air conditioning AC systems in Tacoma WA. Whether your Washington local business needs a new rooftop air conditioning and heating for your commercial facility or you company needs immediate HVAC repair services, our commercial air conditioning team at Five Star Mechanical can help.
The commercial air conditioning and heating experts at Five Star Mechanical offer quality repair, installation, and other air conditioning and air conditioning services throughout the Puget Sound area, including Buckley, Puyallup, Tacoma, WA.
Commercial HVAC Rooftop Installation
Our commercial HVAC technician contractors are trained to install commercial HVAC rooftop units in Tacoma & Seattle, Washington, for commercial applications at Five Star Mechanical. We install commercial air conditioning and heating units built by by top brands HVAC brands like Trane and Goodman in Tacoma commercial buildings throughout Washington. Learn how to start saving energy with a new commercial HVAC systems, we offer installations and replacements for many high–efficiency Tacoma rooftop models in WA. We do ongoing maintenance to help prevent air conditioner repairs. Call us any time for quality AC installation and replacement services for commercial HVAC rooftop units in Tacoma & Seattle, Washington.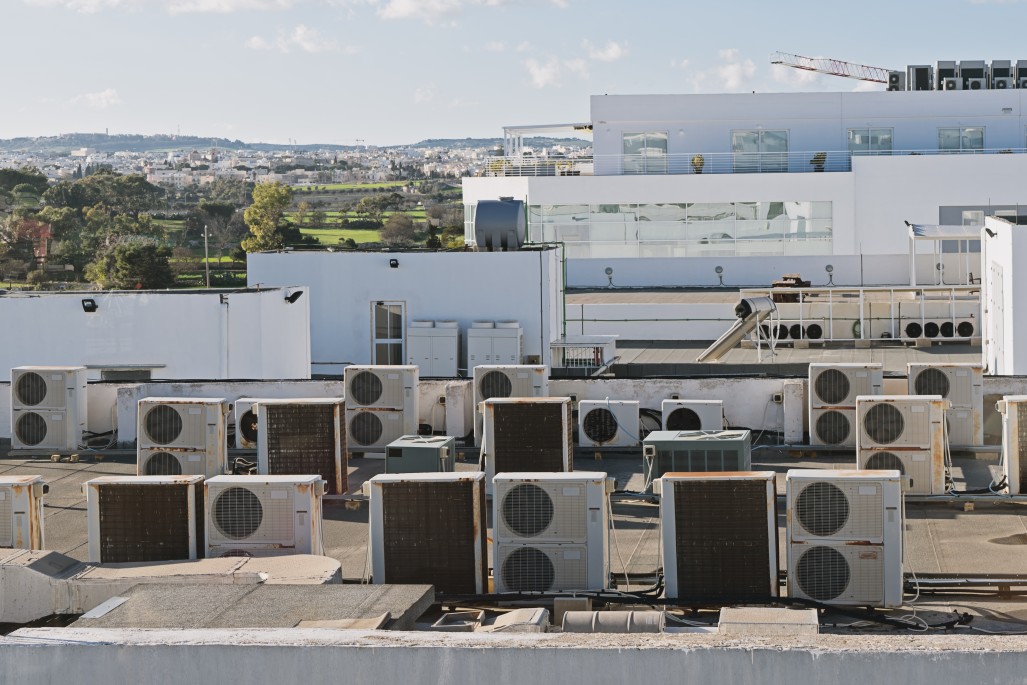 Tacoma Commercial HVAC Rooftop Repair
When you need your commercial HVAC rooftop system repaired, Contact Five Star Mechanical. Our AC contractors get to your Tacoma business as quickly as possible to fix the problem and ensure that all repairs are done according to local building codes or Puyallup we get it fixed and the Job will be done right the first time to ensure that it doesn't happen again. Our service technician contractors are ready to respond and handle emergency repairs 24 hours a day. For commercial HVAC rooftop repair services in Bonney Lake, WA, you can count on and call the technician contractors at Five Star Mechanical to take care of your repair needs.
Commercial HVAC Rooftop Maintenance
Five Star Mechanical offers routine checkups and inspections for various models for any customers looking for commercial HVAC rooftop maintenance service. If you have any questions about commercial air conditioning rooftop units, contact us. We recommend that you schedule annual HVAC maintenance so that you can help ensure that your commercial HVAC rooftop system Tacoma will work when you need it. Our Bonney Lake commercial air conditioning and heating technician contractors provide a detailed annual checkup, schedule your next tune-up service with Five Star Mechanical. so call our AC experts at Five Star Mechanical today and learn how to saving energy by lowering operational costs with a new, high–efficiency system.