Seattle, WA Commercial Air Conditioner Service, Repair, and Installation Company King County Washington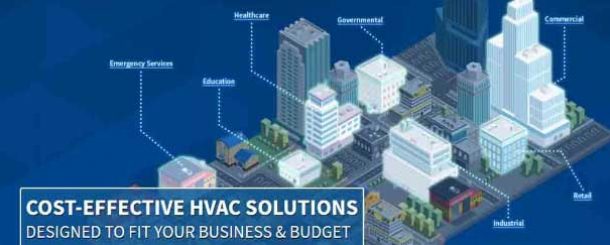 WE'RE ON CALL TO REACT PROMPTLY TO YOUR COMMERCIAL AIR CONDITIONER HVAC, HEATING, AND COMMERCIAL EMERGENCIES.
If you're looking for a commercial HVAC service repair and installation business in Seattle, Washington, then you have come to the right company! Our technicians at Five Star Mechanical specialize in commercial heating and cooling systems of all makes and models in Western Washington.
24 HOUR EMERGENCY SERVICE 253-852-8284, and we do mean anytime. We are available 24 hours per day, seven days a week, so we're here whenever you need us. If you find your heating or cooling system has failed upon coming to the workplace, we can have a technician there at no time to get your system back up and functioning.
HVAC Service
Once we answer a service call, we often find broken systems repeatedly because the air conditioning company that installed the HVAC system did not do so correctly. Once we have determined this, we install your new system in line with the manufacturer's specifications and the building codes at both the state and local levels. After we repair your HVAC, we are available to deal with crises and non-emergencies alike. We offer flat-rate prices and annual service agreements so we can keep an eye on your system throughout the year and stop some problems before they begin.
Kitchen Products
Our expert team specializes in Seattle installs and commercial air conditioner parts and labor repairs for all retail kitchen equipment brands if you're in the food prep Seattle Restaurant business. We've got expertise with commercial refrigeration, ventilation, and restaurant equipment repairs. And once we've installed your equipment, we make it our priority to ensure that they run effectively for as long as possible.
Five Star Mechanical provides our industrial customers:
On-site restaurant equipment repairs the removal of older Seattle air conditioner parts equipment and new Preventive maintenance during the year. If you are dealing with Restaurant food safety, you can't afford to have your Seattle HVAC system drop dead on the job. Call us, and we will explain how we can help you save money and time by investing in food service equipment installed at a fair price that will last a lifetime.
Kitchen Ventilation
If it comes to commercial installs, we are specialists in kitchen venting systems. We realize the number of issues that could crop up during both the design and setup processes. We refuse to compromise your system's efficacy or the security of people that are relying on it. A kitchen venting system is safest if it is complete- integrated into the structure of the structure. Our highly skilled technicians are effective, specializing in customers' 100 percent satisfaction guarantee. We realize the urgency of a crisis, particularly when you have customers too often. So, we do our best to resolve your air conditioner issue as fast as we could. You can trust Five Star Mechanical to complete the work quickly and efficiently but without cutting corners or saving some time for the sake of money.
Contrary to a problem with a residential HVAC system, an issue with an industrial HVAC system can easily cost you thousands of dollars -- An expense you may not be prepared for when disaster strikes. That's why we at Five Star Mechanical provide our commercial customer's financing to help with the burden. It is possible to choose to use online, by fax, or by email. To make the application process as easy as possible, we have the types available for download on the website. Please apply now to secure the credit line you want to obtain the necessary equipment for your business and help us complete your project right on schedule.
How Can I Remove Indoor Odor?
There are about a million distinct causes for bad smells in a house and nearly as many options. When the source of bad smells is the HVAC system, water heater, pipes, or is emanating from the ductwork, call Five Star Mechanical. We can track down the odor at the origin, and If you are not sure where your indoor smell (or scents) are coming from, our HVAC Seattle experts have some ideas for places you can check coils and filters and air compressors, etc.
If You Want a Commercial HVAC Service, Repair, and Installation Business, We Are Your Team!
When you are in a company, an HVAC crisis is much more urgent than in the house. Not only are your employees uncomfortable, but your clients are uneasy, too. So lost profits as your customers walk out the door and give their business to a competition -- because your competitor's HVAC system functions just fine.
If you have attempted to restore your HVAC system yourself and you can't figure out what to do next, our team at Five Star Mechanical can help! For non-emergency scenarios, you can fill out our contact form. Attempting to fix broken equipment can mean the difference between making a profit and losing business, so call us today!